Port Macquarie Region Accommodation Search
For Cheap, Luxury or Discount Hotels around Port Macquarie Region
Best Accommodation Options in and Around the Port Macquarie Region
If you're planning a trip to the Port Macquarie Region in New South Wales, Australia, you'll need a place to stay. There are plenty of options available, from budget-friendly motels to luxury resorts. Here are some of the best accommodation options in and around Port Macquarie:
1. Sails Resort Port Macquarie - This 4-star resort is located in the heart of Port Macquarie and offers stunning views of the Hastings River. The rooms are tastefully furnished, and the resort boasts a range of facilities, including a pool, spa, and tennis courts.
2. The Observatory - This luxury hotel is situated on a hilltop overlooking the Port Macquarie coastline. The rooms are spacious and feature balconies with ocean views. The hotel also has an outdoor pool, spa, and restaurant serving delicious local cuisine.
3. Macquarie Waters Boutique Apartment Hotel - If you're looking for self-contained accommodation, this hotel might be the perfect option. The apartments feature fully equipped kitchens, living areas, and balconies with river views. The hotel also has a rooftop pool and spa.
4. Beachside Backpackers - For budget-conscious travelers, this hostel offers comfortable and affordable accommodation close to Port Macquarie's beautiful beaches. The dorms and private rooms are clean and modern, and the hostel has a communal kitchen and lounge area.
5. Timbertown Resort and Motel - If you want to stay outside of Port Macquarie, this motel is located in nearby Wauchope and is perfect for families. The rooms are spacious and feature kitchenettes, and the motel has a range of facilities, including a pool, tennis court, and playground.
No matter what type of accommodation you're looking for, the Port Macquarie Region has something to suit every budget and taste. Book your stay today and enjoy all that this beautiful part of the world has to offer!
This is the worlds leading discount accommodation cross search engine

save up to 80%


This is the same set of services most travel agents use, Free to bookmark and share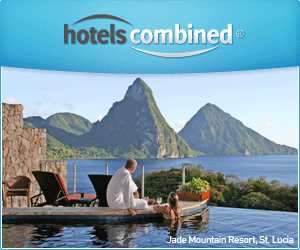 This is the site for Port Macquarie Region New South Wales . Are you searching in the right Australian Region?
MOVE PORTAL